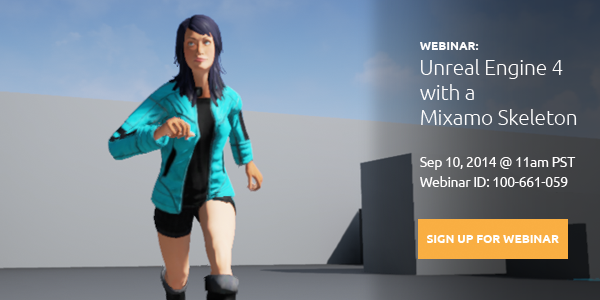 Have you figured out how to use Mixamo animated characters in your UE4 project? If not, well then have we got the webinar for you.
Title: Mixamo Webinar - UE4 with a Mixamo Skeleton
Date: Wednesday, September 10, 2014
Time: 11am PST
Technical Support Engineer Jeanette Mathews will show you the ropes of building a Fuse characters, getting it rigged and animated on Mixamo and then bringing it into UE4.
Make sure to sign up today so you get a space. We will record the webinar and send around the video, even if you can't make it.