Hey Mixafolks, a new contest has been kicked off and this time we're welcoming Halloween with our latest contest: Read up on the Mixamo Zombie Character Contest here and enter if you're up to the challenge!
Did you miss our last contest? If so, be sure to check out the winners of the Fantasy contest.
Since its launch, the Zombie contest got a great welcome over at Polycount. With already over 35 posts in less than two weeks; we can tell this is going to be a tough competition. As artists get into the swing of the holidays and start seeing the decorations around their homes springing up, we're going to see even more, and we can't wait!
The prizes for the contest have received a huge bump this time around:
1st Place
: $1000 cash prize, 1500 Mixamo credits, 1-year
3dmotive
subscription!
2nd Place
: $500 cash prize, 1000 Mixamo credits, 6-month
3dmotive
subscription!
3rd Place
: $250 cash prize, 500 Mixamo credits, 3-month
3dmotive
subscription!
I wanted to showcase some of the works that have been popping up in the forums. There is some really strong competition and more coming everyday!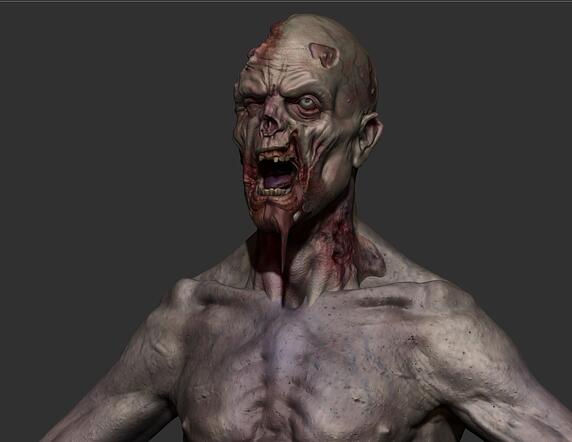 Elmo over at Polycount has a wicked zombie brewing, already knocking this one out of the park with an initial sculpt!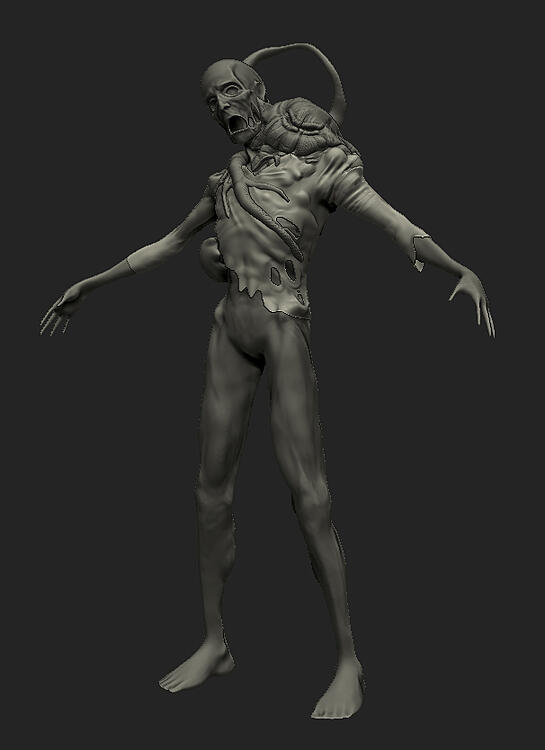 ABorre12 uses the pumpkin theme to pray on our fear of parasites with his pumpkin-plagued zombie!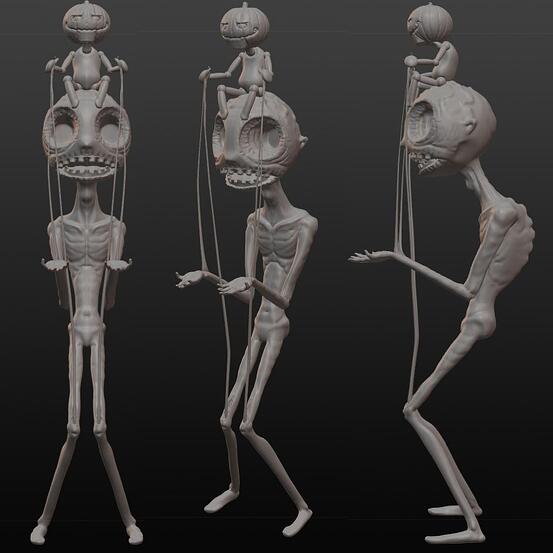 The Onomatopoeia has this creepy puppeteer started. His eyes are soooo unsettling.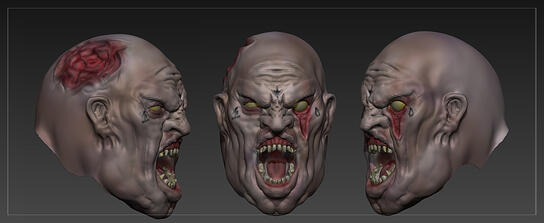 Luke_Starkie started this awesome biker zombie but ended up losing the work. Take a second to drop a comment and show him your support. Talent like this should be rewarded and celebrated!
antiheroe, a newbie on the Polycount forums, shows off this little guy. I have to admit, this one creeps me out the most. His face is just so haunting... Make it go away!
Lets also not forget about our new Frankenstein Prize: A $250 prize separate from the placing 3 finalists. Users upload their zombie characters to Mixamo.com and apply one of our zombie motions. They can either submit the final animated fbx or create a video off the site and post it on youtube. It's a quick easy way to see your character animated and an extra $250 never hurt nobody.
As a note, some people have asked if they can rig their own character and upload to mixamo. The answer is yes, go ahead, the end result just needs to be animated and shown off!