Here is one of our latest demos using Measurand gloves. Some of the specs: The ShapeHand data glove is a portable, lightweight hand motion capture system of flexible ribbons that captures hand and finger motion. With 40 sensors, ShapeHand has more sensors than any other data glove and these sensors are not physically built into a glove so ShapeHand can be attached to most hand sizes.
ShapeHand has:
Lower noise than any other glove - less filtering, more realism
A clean and proper fit - comes with 2 sizes of gloves, more sizes available on request
A Wireless option
An integrated arm tracking option

Our demo takes the data via the gloves and our own custom motion capture suit and tracks a general bartender motion. The resulting motion data is cleaned and very easy to integrate into a game or animation pipeline.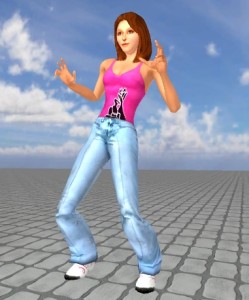 And here is one of our motions using the Measurand technology - wiggling fingers and being surprised. On this motion, you are able to use custom sliders such as posture (crouched or tall), height of the arms or overdrive (motion is faster or slower). You can even create a custom character around the motion!