So you want to make a model of yourself and put it into a 3D game or project? Once upon a time this would be next to impossible without an expertise in 3D modeling or a super-fancy camera rig like Alexx Henry's from his exhibit at CES this year.
But now you can do it yourself within the comfort of your own home.
Your Own 3D Model Scanning Tool Kit
Here is what you'll need:
A Kinect for Windows v2 depth sensor camera
Mixamo's Fuse character creator
Mixamo's Auto-Rigger and Animation Collection


Kinect for Windows v2 Makes Scanning Possible
As of July 15th, Microsoft announced a public preview release of the Kinect for Windows v2 sensor and free SDK 2.0. And, to make it even easier for developers to start using the Kinect for Windows v2 in their projects, the package comes with Unity support for faster adoption of cross-platform development. You can buy your own Kinect for Windows v2 sensor for $199.00 USD.
Kinect for Windows v2 sensor improvements make scan fidelity better than ever. The key upgrades that make scanning yourself into a high-quality 3D model possible are:
Depth sensor is three times as sensitive and can pick out bits as small as your t-shirt wrinkling on your chest
60-degree larger field of view and deeper field of view for more accuracy
1080p cameras


How To Scan Yourself into a 3D Character
The four steps are outlined in better detail on our Kinect for Windows v2 to Fuse Workflow. Check out the broad strokes below.
Step 1: Scan Yourself with a Kinect for Windows v2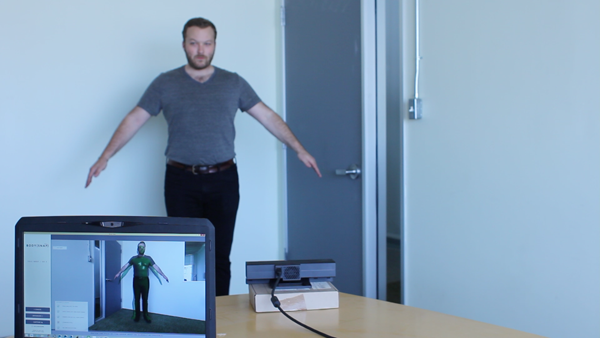 Step 2: Download Your 3D Model

Step 3:
Import Your 3D Model to Fuse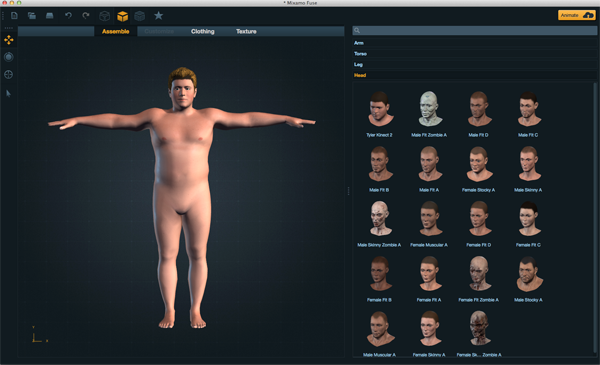 Step 4:
Customize in Fuse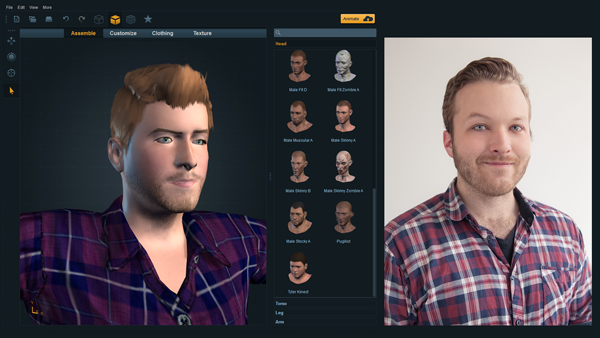 Step 5: Auto-Rig and Add Animations

Step 6: Bring into Your 3D Project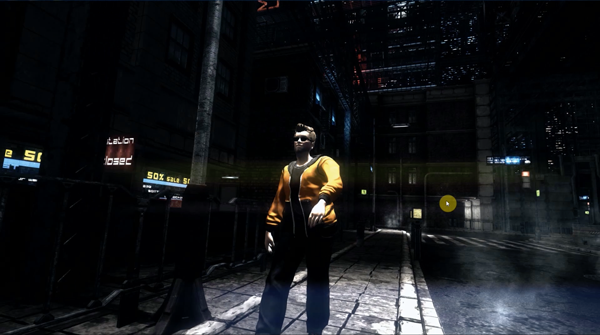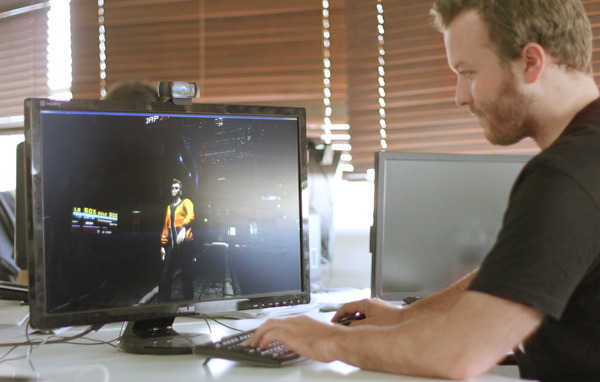 Get Yourself into the Game
With all this technology at your fingertips, what are you waiting for? Scan yourself and get the model into Fuse. Share your results with us!