Nataliia Ziakhor won second place with her brilliant model "Nate" that captured the theme of the space pirate in the character overall with a clever and design friendly peg leg. Nataliia was kind enough (and with the help of Pavel Konstantinov as translator) to do a short interview with us about her process and share a closer look at her work.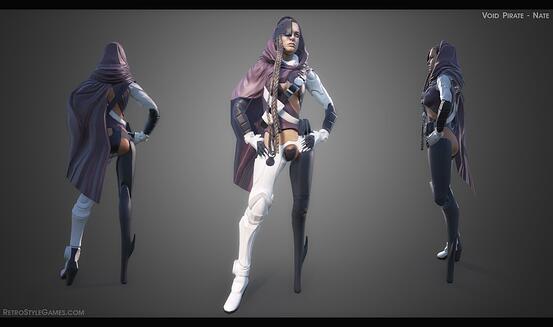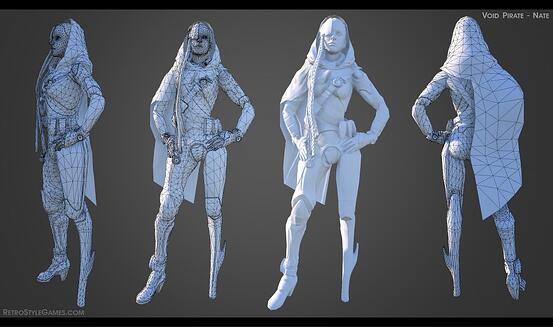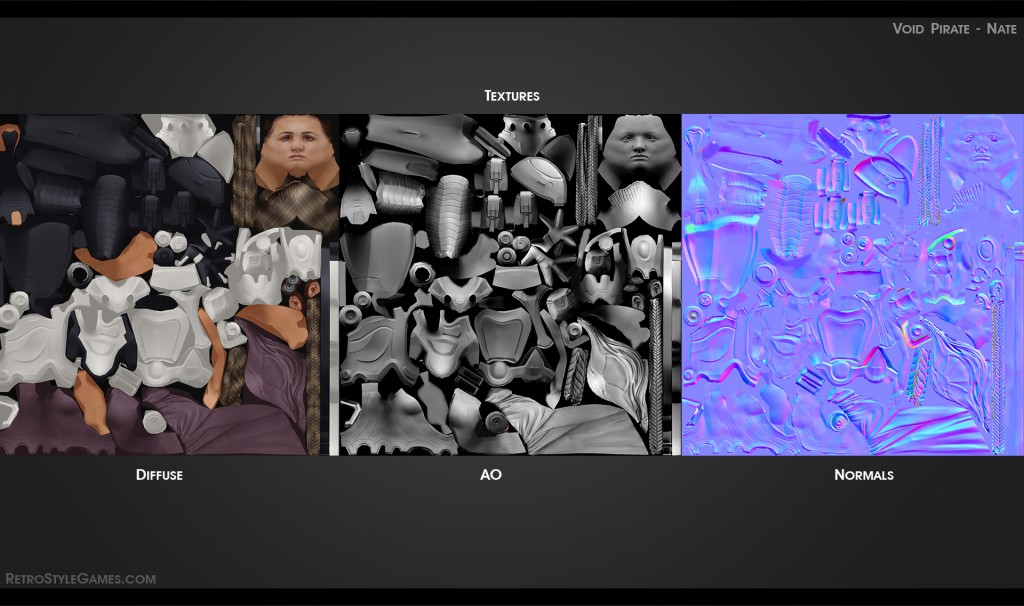 Mixamo: Can you tell us about yourself?
Nataliia Ziakhor: My name is Nataly, I`m 24 years old and I`m a 3d artist. I was interested in various arts since I was a child, this is when I learned all about classic drawings and paintings. I got used to 3d programs when I was studying at the university, where we had to do a visual parts of the projects we were working on – exterior and interior. After that I learned about character modeling at my job at "RetroStyle Games" and now, after few years of working I seem to have good progress.
M: How did you hear about the contest?
NZ: I heard about the contest from one of 3d artist`s forum and decided to participate immediately.
M: What software(s) did you use and why?
NZ: For contest and mostly for our everyday work I use combination of Zbrush and Topogun plus UVLayout for unwrapping and Photoshop for texturing. These three basically fulfill most of the 3D modeling, texturing, retopo and baking needs. Host 3D application is almost irrelevant for 3D modeling nowadays, but I got used to 3ds max.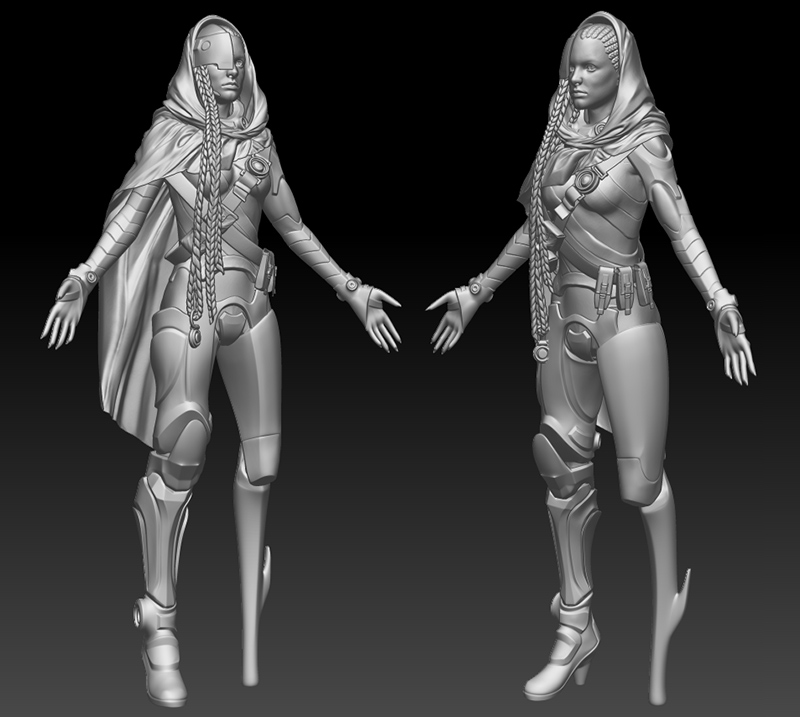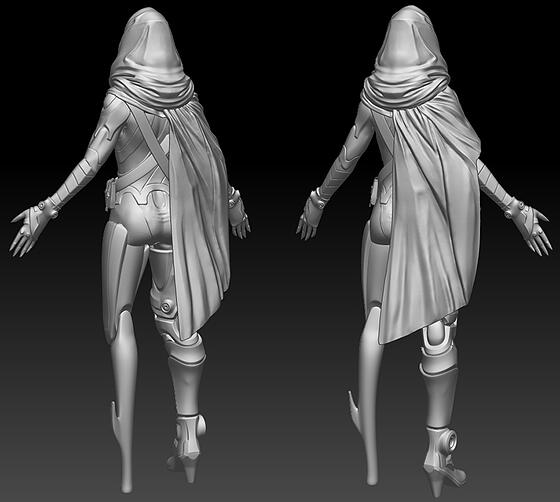 M: How long did it take you to make this character from start to finish?
NZ: I did it in spare time so it's hard to calculate exactly, but it should be ~3-4 days from start to final pose rendering in Marmoset. We found out about the contest a bit too late, so there was some rush when we tried to reach original deadline.
M: What do you draw your inspiration from, movies, games, artbooks, etc...?
NZ: I'm a big fan of PS3 videogames such as Uncharted series, Killzone, Mass Effect which I'm finding interesting for character inspiration.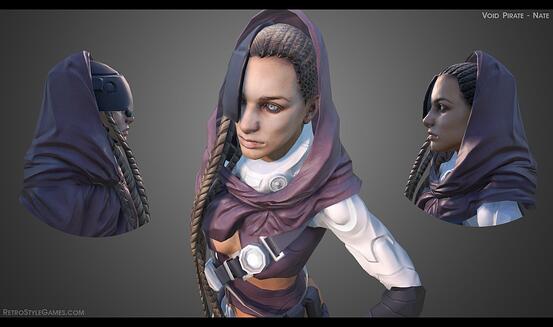 M: Tell us about your process for creating a character, do you create any concept sketches or work straight ahead?
NZ: Concepts, Zbrush sculpt, retopo in Topogun, overall proportions tweaking and misc fixes in 3ds max. Then UvLayout and Photoshop for texturing.
M: This character is super creative, how did you come up with the design?
NZ: Thank you :) As you can see from attached screen-shots – character design was done by me and from first concepts I almost knew how final shape should look. The main goal was to create a character, which should look like a classic pirate with mechanical stuff added/implanted. I decided to make a combination of the fabric details and the solid surfaces as metal and plastic. There was one element which caused some debates – the mechanical leg. But I like how it accomplishes whole model in final.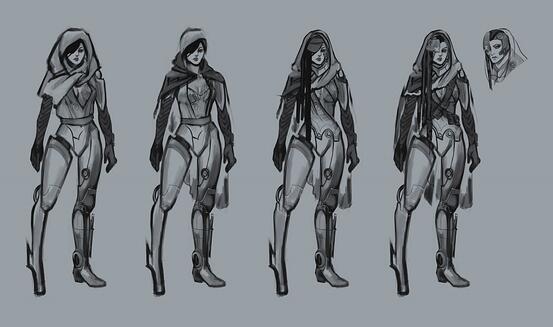 M: What advice do you have for others looking to get into 3D art or get better?
NZ: Actually it's quite simple to get into 3D art nowadays. You have fast internet now, thousands of various textual and video tutorials, millions of cool works that inspire you. But if you want to get along with 3d arts (and probably any kind of another profession) you need to prepare yourself to spend a lot of time practicing, testing, working out your own style and vision, searching for programs which fit the most of your needs. So it's the matter of desire and practice.
M: Will you be joining us for future contests?
NZ: Sure thing, looking forward to new challenges!
Btw, our team recently released new iOS game – Zombie Run HD
I did all the characters and most part of 3D environment for it, in case you'd like to see some recent game art by me.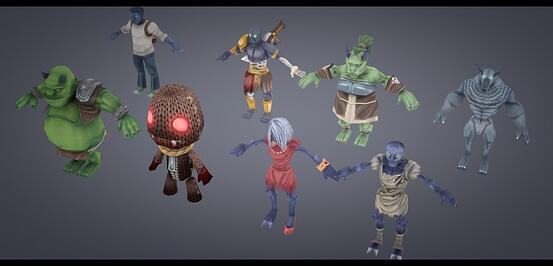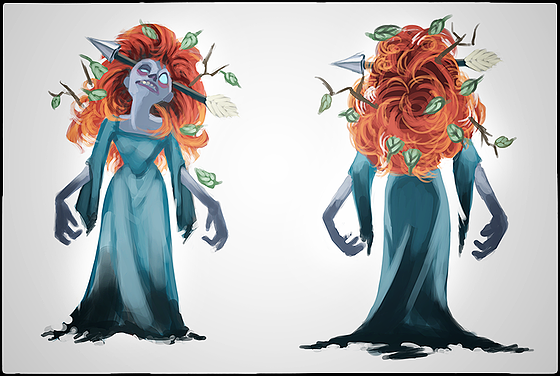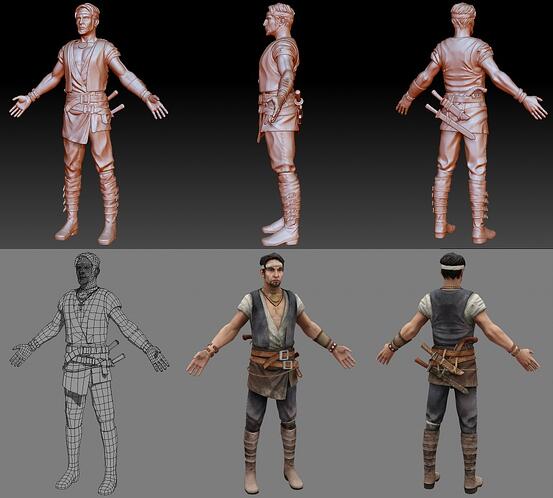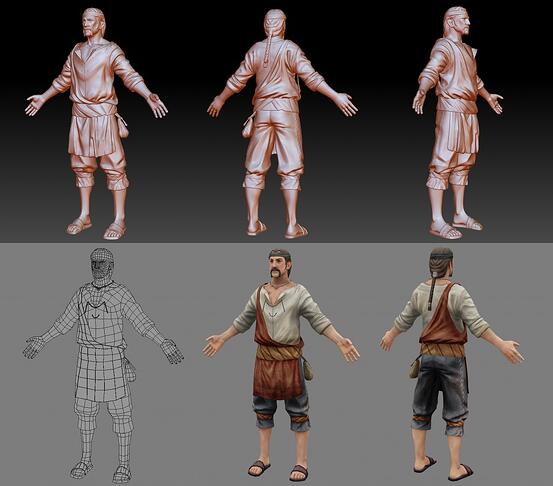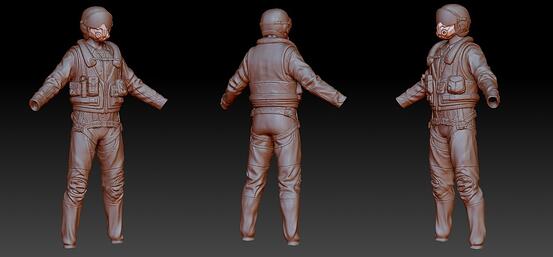 M: Thanks you for your time. I would like to personally thank you for entering the contest and taking the time to answer these questions!