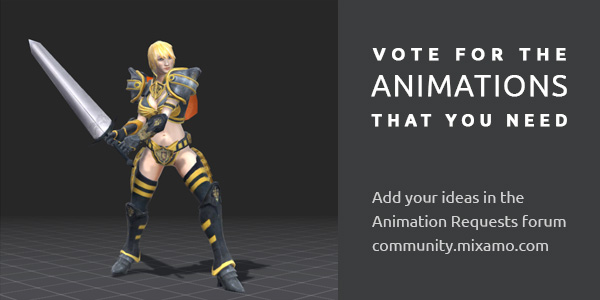 Greetings Mixamo community. As Mixamo's new Animation Director, I've come on board to make sure that the animation collection works for you. After 16 years of being a Lead Animator on titles such as XCOM, Call of Duty and Resistance, I know that you need quality and specifics when it comes to rounding out your animation trees.
Now you can request the new animations and motion packs you want through the Mixamo Community Forum.
We'll be checking the forum suggestions each time we do a new motion capture shoot to get ideas for what to add next.